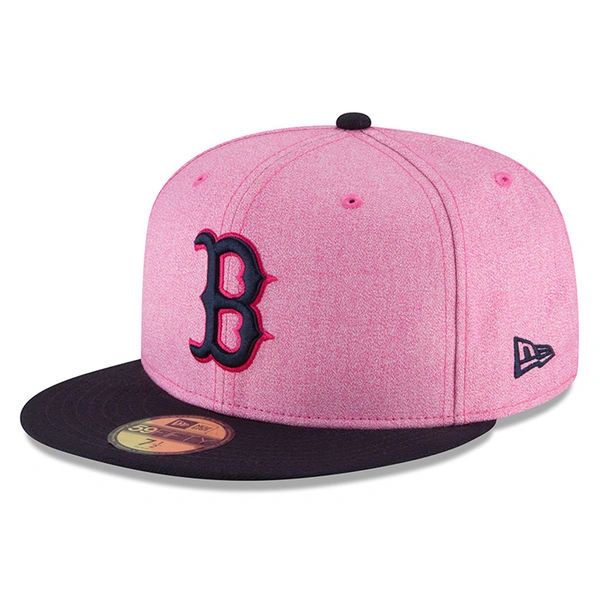 The pink hats were out in force, as this game was being played on not just any Sunday, but Mother's Day. The Red Sox had jumped out to one of their largest and earliest division leads, 7 games over the 2nd place Orioles. They were led by starting pitcher Josh Beckett, who had won his first 7 starts on his way to a 20-7 record for the year, finishing 2nd in the Cy Young award voting to C.C. Sabathia of the Cleveland Indians.
Things would not turn out so well for Josh in this start though, for after surrendering two runs on a single and a throwing error by catcher Jason Varitek in the 1st inning, the big righty would have to leave the game after the 4th because of a cut on a finger of his pitching hand. The ace hurler had been known to have blister problems throughout his career, so he was taken out for precautionary reasons. He was succeeded by a quartet of relievers, who gave up 3 more runs in 5 innings of relief.
Heading into the bottom of the 9th, with a usually boisterous Fenway Park crowd subdued or leaving their seats to head home, it didn't appear that Red Sox Moms would have anything to celebrate on this day. Julio Lugo reinforced this notion, leading-off with a ground-out to the shortstop. Jeremy Guthrie, the Oriole starter, was two outs away from his first career complete game—a shutout at that. Then all hell broke loose for the Orioles.
Coco Crisp came up to bat next, and popped one up to catcher Ramon Hernandez, who for some reason allowed the bloop to drop in front of him, allowing Crisp to take first base. Sam Perlazzo, the Oriole manager, made a questionable call next; bringing in reliever Danys Baez, though his starter had a 5-0 lead and didn't show any signs of fatigue.
"Big Papi" David Ortiz came up next, and he promptly plunked one off the wall in left center-field for a double, scoring Crisp to make it 5-1. Then outfielder Wily Mo Pena made one of the few highlights in his otherwise brief and frustrating Red Sox career: he singled to left, moving Ortiz to 3rd base. The rally caps were still working. With 1 out and runners on 1st and 3rd, Perlazzo brought in his star closer, Chris Ray.
Ray appeared tepid, nibbling the corners as though he had a one run lead, and walked J.D. Drew and Kevin Youkilis after full counts. The second walk scored David Ortiz and reduced the deficit to 3 runs, 5 to 2. The crowd of fans that was scattered throughout the stands now seemed to realize that this comeback was entirely in the realm of possibility, as the Captain of the Red Sox, Jason Varitek, stepped up to the plate with the bases loaded.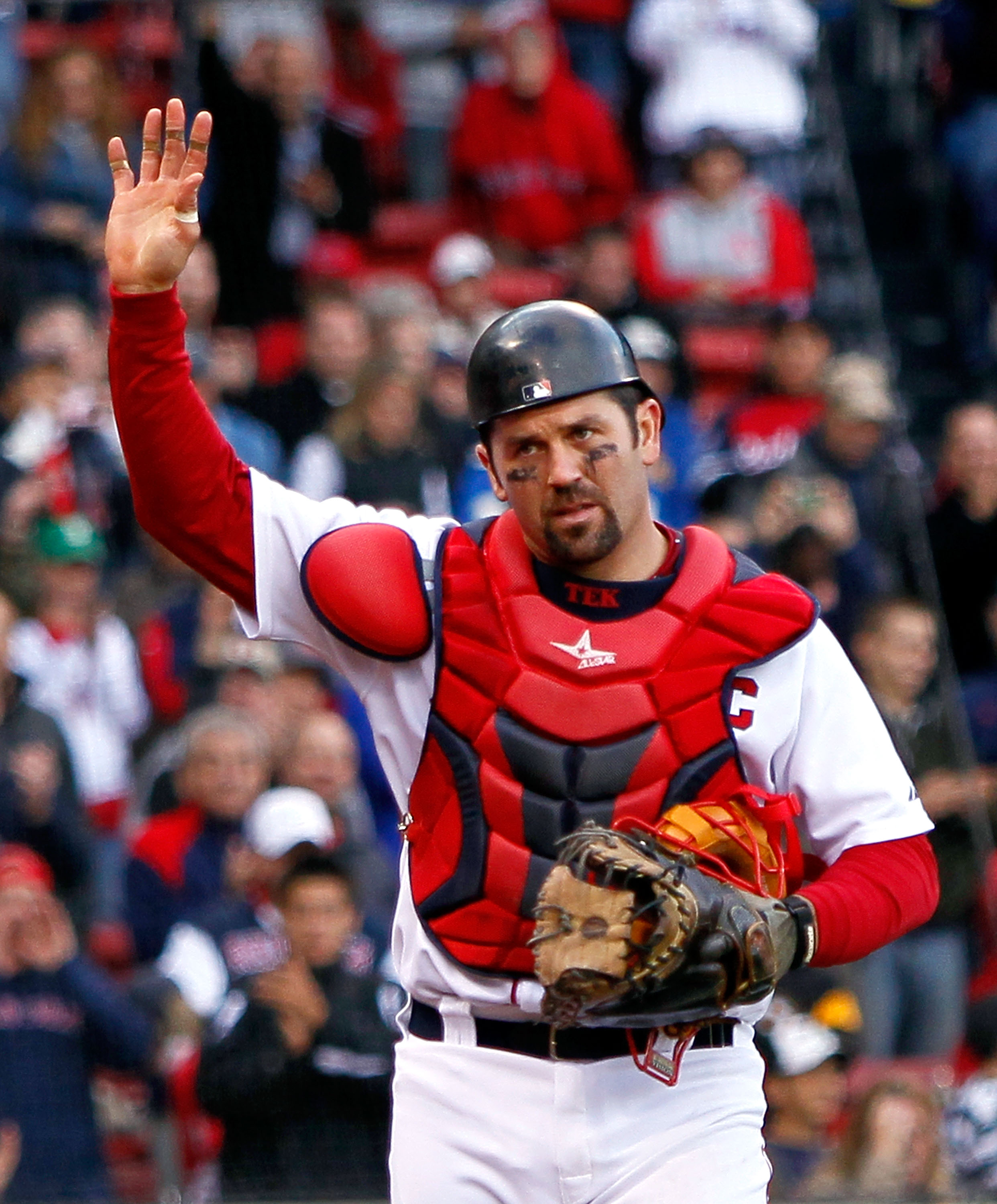 Varitek smacked the second pitch he saw towards the bullpens in right field for a double, scoring Pena and Drew and moving Kevin Youkilis to third.The score was now 5-4, and with first base open, the Orioles decided to walk Eric Hinske intentionally to set up a possible force out at any base. Although Eric Hinske was not the hitter he was in 2002 when he won Rookie of the Year with the Toronto Blue Jays, this was conventional baseball wisdom. With the potential winning run already at second base, the runner at 1st was meaningless, except for the possibility of being put out.
Future Red Sox World Series winning manager Alex Cora was up next, and he tapped one to second. The throw came home, and even though television replays showed Kevin Youkilis touched the plate before the ball hit the fielder's glove, he was called out. The Red Sox had played musical bases in exchange for an out, and up stepped Julio Lugo once again, as the lineup turned over. It appeared that this bizarre inning was coming full circle, as the Red Sox's hope for finishing this rally would have to be fulfilled with his bat.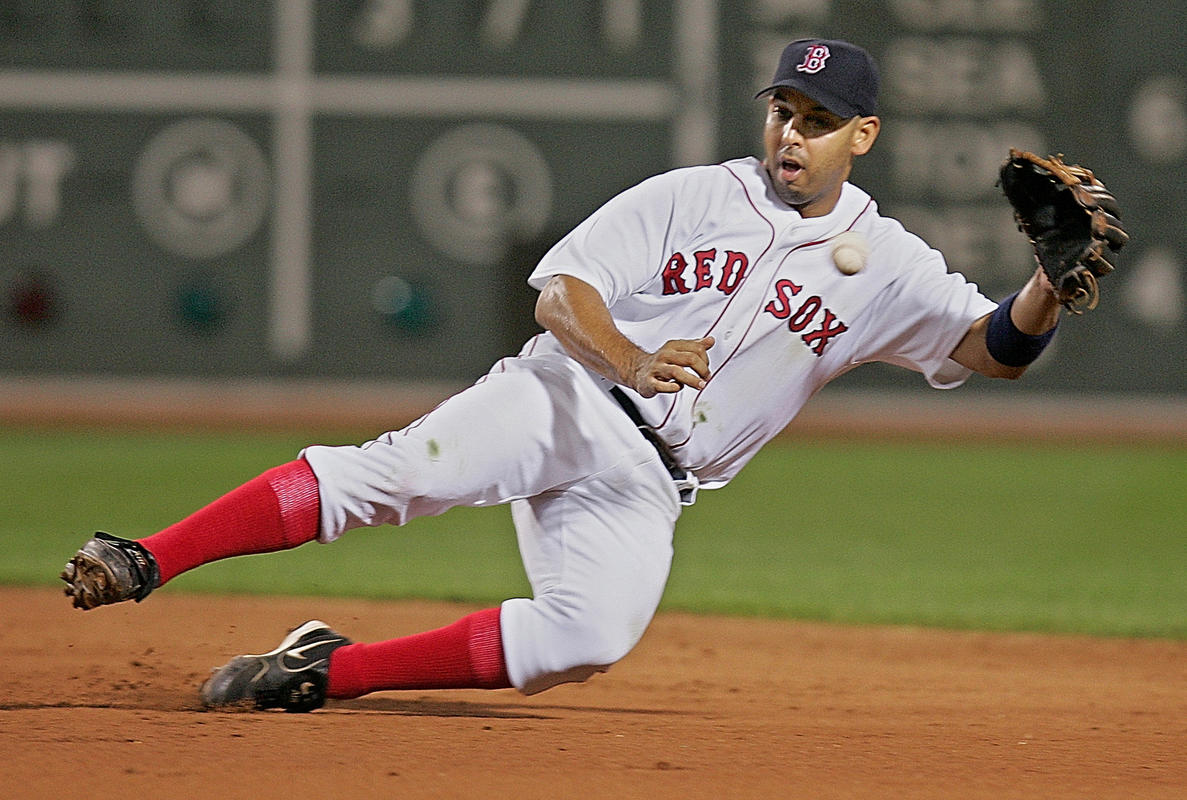 The shortstop watched the first two pitches off the plate for balls, then took a called strike. He fouled off the next pitch, and the Red Sox were now down to their last strike. He fought off another pitch foul to stay alive, and then took a pitch that was off the plate for a ball to make it a full count, 3 balls and 2 strikes. A walk would tie the game, and a hit would most certainly win the ballgame, as the runners would be off before the pitch. With a full count and two outs, something had to give.
The crowd was restless, waiting anxiously for an outcome. Ray came to the set position, wound up and heaved one home. Lugo reacted, making contact and grounding one that appeared to be the game-ender to former Red Sox jokester and resident cowboy Kevin Millar at first base. Millar tossed the ball to Ray who was scampering over to cover, but he dropped it, allowing Varitek and Hinske to rush home and score. The Mother's Day Miracle was complete, and the players rushed from the dugout and mobbed them as though they were back in little league, hopping towards them with unbridled glee.
Boston had scored 6 runs in the 9th on 4 hits, 2 walks, and 2 errors by Baltimore. With the Olde Towne Team going on to win the World Series in 2007, sweeping the red hot Colorado Rockies in 4 games just as they had done to the St Louis Cardinals in 2004, this game was a relative foot-note to a spectacular season, and yet it was one of the most exciting and unexpected endings in Boston Sports history.